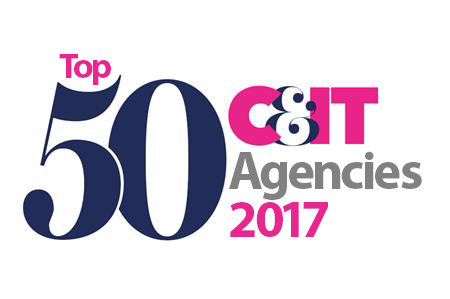 FreemanXP EMEA is a new entry at 13, while ATPI Corporate & Sports Events jumped from 18 to 11, drp from 22 to 14, cievents from 17 to 15, TRO from 21 to 19 and Principal Global Events from 30 to 20.
Meanwhile TBA slipped from 9 to 12, We are Vista from 14 to 16, Rapiergroup from 11 to 17 and The fresh Group from joint 14th to 18.
The Top 50 Agencies table is ranked by event-based turnover and agencies were asked to provide this figure, along with total UK turnover and pre-tax profit, for their most recent financial year,
View and download the full Top 50 Agencies list as a PDF here
Profiles of agencies ranked 21-30 can be found below. Click on the links below to read key stats about each agency.
11 - ATPI Corporate & Sports Events
MORE FROM STATE OF THE INDUSTRY 2017:
State of the Industry 2017: Top 50 Agencies Revealed
State of the Industry 2017: The Agency Landscape

State of the Industry 2017: Proving value of events remains key challenge
State of the Industry 2017: Uncertainty is the only certainty

State of the Industry 2017: Incentives continue to rise
State of the Industry 2017: Mobile apps remain key focus for tech investment
comments powered by

Disqus